19 September 2019
2019 - EXPO XXI
27th International GREEN IS LIFE and 4th FLOWER EXPO POLAND
GREEN IS LIFE Exhibition and FLOWER EXPO POLAND, which took place on 5-6-7 September in Warsaw, is an international presentation of high-quality offers of plants for gardens and interiors. An overview of products and services for the garden industry, including production, sale of plants, technology, accessories, as well as their use in gardens, green areas and floristry. The slogan of this year's edition of the fair is Natural Choice.
The diverse and complementary nature of the fair offer, and above all the meetings with national and international ex
hibitors, are an excellent source of current information on the "green industry". In addition, the accompanying events, based on the conveyance of practical and expert knowledge, provide a reliable review of the market and news about trends and development.
The largest presentation of plants in Poland
The ceremonial opening of the 27th International GREEN IS LIFE Exhibition and the 4th FLOWER EXPO POLAND 2019 took place in Warsaw on September 5th. Those participating included representatives of honorary patrons of the exhibition, representatives of state institutions and cooperating organizations as well as the media. Organized by the Agencja Promocji Zieleni and the Polish Nurserymen Association, the fair took place on 5-6-7 September at Warsaw EXPO XXI. It was attended by nearly 300 exhibitors from 11 countries, including: Poland, the Netherlands, Germany, Denmark, Italy, Belgium, Slovakia, France, Lithuania, Kenya and the USA. Foreign exhibitors numbered as many as 92 companies, with representatives from the Netherlands as the largest group, especially those gathered under the Royal FloraHolland banner – the largest European the international marketplace for flowers and plants. Almost 40 companies represented the floristic sector at the fair. Guests from 38 countries numbering 15.000 in total attended the three-day fair, of which 7,025 were industry guests. The most numerous groups came from Ukraine, Lithuania, Russia, Latvia, Belarus and the Netherlands.
Natural Choice
This year's theme is Natural Choice. The idea found expression in the arrangement of stands and the themes of the accompanying programs, as well as during lectures and shows. The list of benefits associated with green surroundings is to reduce perceptible temperature, save energy, purify the air, accumulate water, lessen noise, and reduce stress levels. Shrubs, trees, perennials, creepers and potted flowers (which were a strong and visible element at the exhibition) are a natural ally of man, and their decorative aspect is an additional bonus in this case.
Plants and gardens in an international rendition
Nurserymen and gardeners showed a diverse overview of the assortment of shrubs, climbers, perennials, conifers, large trees, shaped specimens and ready hedges, as well as green walls. The offer of fruit bearing plants for commercial production - mainly berry shrubs, including amateur cultivation was also visible. Perennials and ornamental grasses remain a strong and developing trend - present at many nursery stands in a commercial form or arrangements ready to copy. The nursery offer was directed to wholesale, retail and public green trade, other growers and contractors.
Technology, decor, publishing. The offer and assortment of the technical department was addressed to growers and greenery contractors. Large equipment was dedicated mainly for the care of green areas (public and private), but also for work on nurseries, facilitating a reduction in rising labor costs and streamlining many activities. Hence, the offer of planting machines, equipment for forming and cutting shrubs as well as various specialized tools. Professionals also had the opportunity to familiarize themselves with the portfolio of new products in the field of plant protection products, fertilizers and packaging systems, labeling and logistics solutions. In the "decor" segment, both gazebos and furniture were presented, as well as trinkets in various styles for gardens and interiors. For landscape architects, workshops that dealt with practical skills in designing and visualizing green areas generated considerable interest. Industry and consumer publishing houses were present at the fair with books and magazines.
Place to share knowledge and experience
The GREEN IS LIFE Exhibition Program involved a range of meeting proposals configured in such a way to ensure there was something geared to the profession of every visitor, without losing the opportunity to see exhibition stands and talk with exhibitors. Direct contacts, and the ability to check out products "up close", are a special dimension of trade fair meetings. The fair presents new products and announcements of what the industry is offering for the next season - in shops, garden centers, florists, supermarkets, but also in gardens and public green areas.We talked with experts about market trends during industry meetings. The Strongly Green City conference, dedicated to urban greenery, gathered over 320 people who are responsible for creating and maintaining greenery in cities and municipalities (environmental offices, greenery contactors, design and landscaping companies). The program included topics on the selection of bird and insect friendly shrub species, issues related to systemic protection of existing trees, fertilization in the city, urban naturalistic gardens and pocket parks. The topic of new regulations in the field of plant passports aroused great interest among nurserymen and gardeners. These issues were discussed at the Knowledge for Producers Seminar. Over 200 people took part in the meeting.
Flowering business
As part of FLOWER EXPO POLAND and the floristic sector, the latest offer of cut and potted flowers was presented, including from the Netherlands, USA, Denmark, Italy and Kenya - presented in the form of inspiring arrangements. First of all, roses in a multitude of colors and flower shapes were presented, as well as orchids, sunflowers and eustoma flower. In contrast, potted plants, including fashionable succulents and green plants, not only present at the exhibitions, they have become heroes of shows and seminars. Their decorative nature, as well as their contribution to a healthier indoor climate, were discussed. There were also decorative and floral accessories, including various styled containers. They were presented in showrooms: Urban Jungle - an idea for a home interior inspired by exoticism filled with greenery, natural materials and floral motifs, and Green Code – a concept for a biomorphic office of the future. In addition to the extensive overview, a program of accompanying events was prepared for florists, flower shop owners, wholesale reps, distributors and buyers. During the Knowledge for Trade seminar, lecturers discussed price management, sales point marketing and the use of social media as an effective promotion tool. Ready to apply, practical solutions for running and arranging flower shops were also shown. The presentations contained show elements that resulted in fantastic bouquets and fancy installations.
Hans Zijlstra from the Netherlands, a well-known and internationally respected floristry master, was a special guest of the show. He presented the latest trends during a show titled "Floral enchantment. Trends". The fair is a forum for exchanging exchange knowledge and sharing experience. It also takes the time to talk about the future of the industry. The exhibition hosted representatives of the six largest orchid producing companies in Taiwan. They had the opportunity to learn about the Polish market and consider cooperation opportunities, also in the scope of imports of prickly spruce.
Plant Novelties Competition '2019
Results of the Plant Novelties Competition were announced during the opening of the fair. This year 33 plants were submitted. 
The gold medal was awarded to Acer platanoides 'Warmia' - applicant: Szkółka Drzew i Krzewów Ozdobnych GURSZTYN Sp. z o.o. Sp. K. 
The silver medal was awarded to Ajuga Reptans 'Gold Chang' PBR  - applicant: VITROFLORA Grupa Producentów Sp. z o.o. 
The bronze medals were awarded for the following plants: Miscanthus sinesnsis 'Boucle' PBR (applicant: nursery DAGLEZJA ARTUR MAJ Szkółka Roślin Ozdobnych), Cercis canadensis CAROLINA SWEETHEART (applicant: nursery Szkółkarstwo Ozdobne OLSZEWSCY), Physocarpus opulifolius TINY WINE GOLD (applicant: Szkółki KUROWSCY) and Nepeta NEPTUNE (applicant: Gospodarstwo Specjalistyczne PANEK). 
Special mentions were also awarded in the competition. 
Polish Nurserymen Association board awarded an Honorary Laurel to Arboretum in Wojsławice for creation the Polish Millennium Garden.
Fairs that set the direction and engage
The first two days of the fair were directed to people professionally involved in the "green industry" - nurserymen, gardeners, landscape architects, specialists, managers of urban greenery and companies providing services, owners of garden centers and florists and florists. The last and third day was dedicated to hobbyists and anyone who is interested in greenery and wants to bring it to their personal space. The program for enthusiasts included lectures on interesting plants, how to set up and care for gardens. Visitors had the opportunity to actively participate in numerous attractions: planting workshops, creating plant jewelry and wreaths, and building bee houses. Free consultations in the Advice Zone were provided by experts known in the gardening world. New products and rarities directly from producers were available at the Plant Market.
28th International GREEN IS LIFE
3-4-5 September 2020, EXPO XXI Warsaw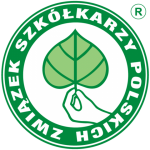 Organizers:
Agencja Promocji Zieleni Sp. z o.o, Polish Nursermen Association
Al. Jana Pawła II 80 lok. 71, 00-175 Warsaw, tel. 22 435 47 20